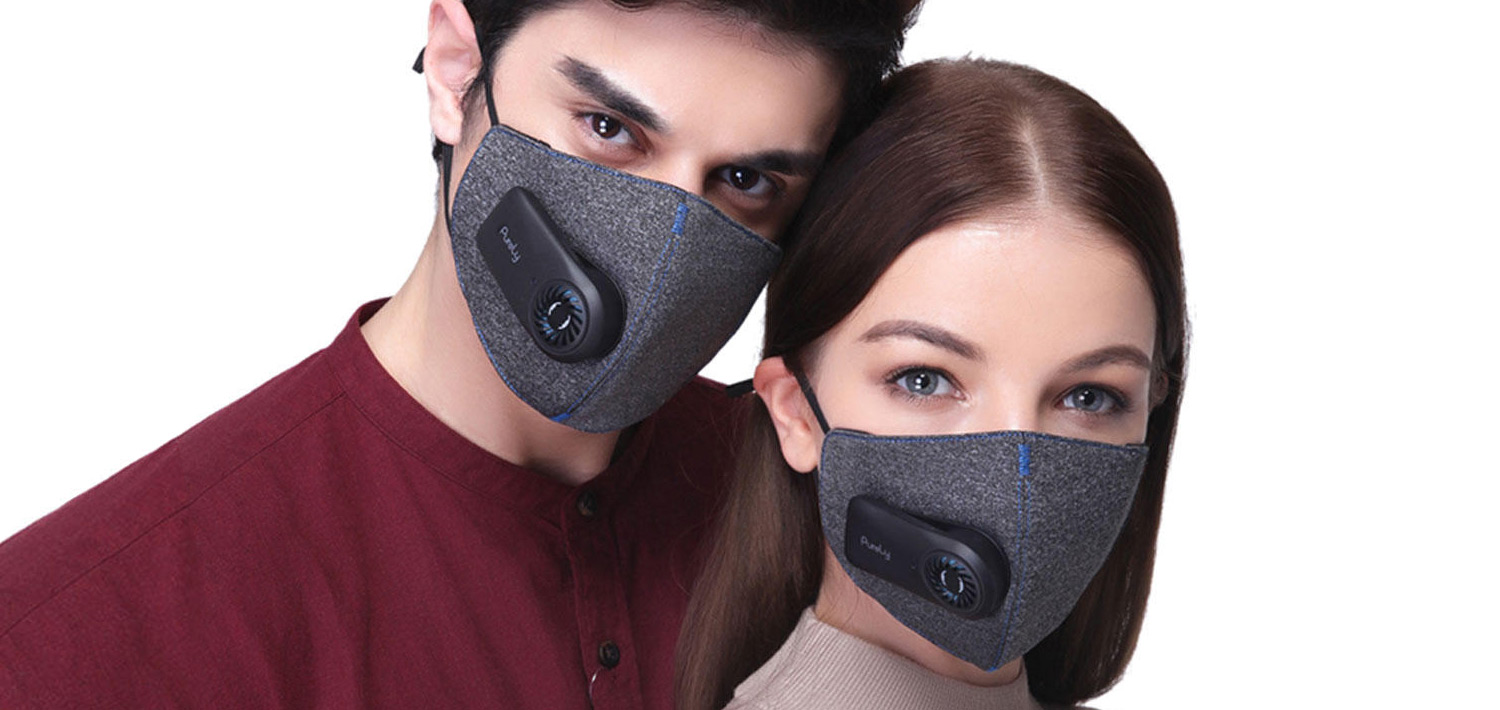 Product Description
Electric mask featuring nano-fibre filtering technology (electret). This advanced anti-pollution air mask is capable of filtration efficiency of particles PM 2.5 to 99% with a deep-cleaning effect provided by an active air-circulation wind system that improves humidity and reduces gases from the body.

The filtering system offers 3 adjustable modes that you can choose by touching the button. It is designed for meeting different demands on various conditions and improving the breathing experience.

Lightweight and portable, the product comes with a rechargeable battery (via USB) and detachable/replaceable air filter. The perfect anti-pollution system for outdoor sports and individuals with difficult breathing or shortness of breath. Read More Photos
---
Key Features
Digital Technology
Anti PM2.5 (99%)
Active Air Filtering
Perfect for Sports
USB Power Charge
3 Speed Modes
Lightweight Design
Ultra-Quiet Fan
Specifications
| | |
| --- | --- |
| Filtration Grade | N95/FFP2 |
| Filter Type | 4 Layers HEPA, Nano-fibre (Replaceable) |
| PM Protection | 2.5 (99%) |
| Particles Protection | Dust, Pollen (and other allergens), Bacteria (and other germs), Wildfire smoke, cigarette smoke, and other Air Pollutants |
| Fan Type | Ultra-Quiet |
| Fan Lifespan | 30000 hours |
| Battery | 500mAh Lithium-ion (Rechargeable) |
| Battery Autonomy | 3 to 6 hours per charge |
| Material | Food-Grade Polyester Fiber, Polypropylene |
| Size | 75 x 37 x 13mm |
| Weight | 50.5g |
Popular Questions
Does this respirator have a valve?

No. Purely does not have an exhalation valve. It has an electric fan that brings in filtered air inside the mask, not the other way.

How often should I replace the filter?

It depends on which speed mode you normally used the mask. Using it on mode 3 (highest speed) on a daily basis, the air filter should be changed once a week.

How many extra filters does the box include?

The box comes with 5 extra filters (to replace the one inside the fan) and one additional replacement filter for the (large) face protection inside the mask.
User Reviews
Being an active jogger, you have no idea how revolutionary and comfortable this thing is. Even on the slowest mode, the power filter injects plenty of fresh and clean air inside the mask. Makes exercising and breathing much more enjoyable! Can become a bit noisy on maximum speed, but can't notice at all when I'm wearing earphones - Frederic
You May Also Like