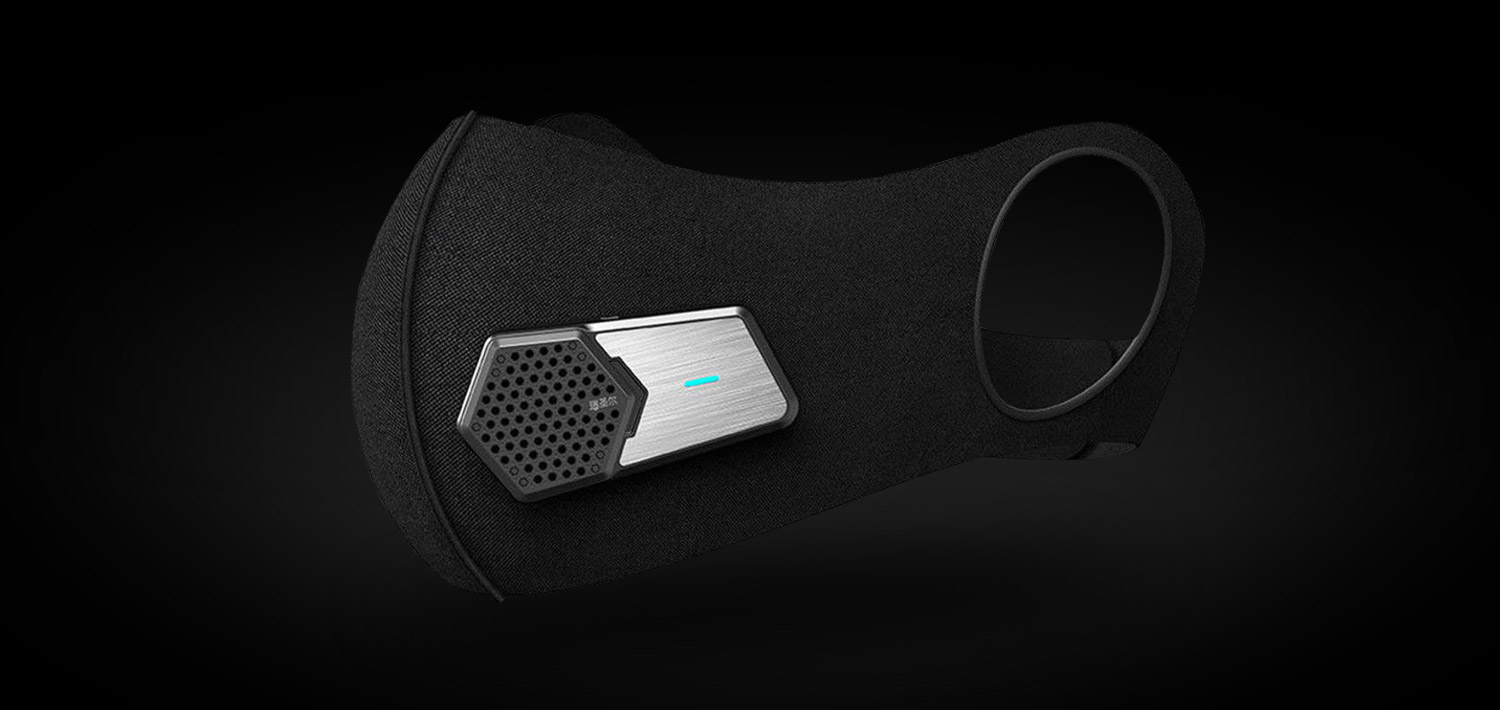 Product Description
Beeasy (RSENR) is one of the most comfortable half-face electric respirators available. Made of high quality food-grade polyester, its unique design offers a full 360° enclosure that completely wraps around the head, making it one of the most perfect respirators for sports such as skiing, running, biking, skateboard, hiking and other outdoor activities.

Its washable body (and replaceable filters) also make it the perfect protection mask for gardening, nail technicians and craftsman such as cooks, carpenters, plasterers, etc.

The active filtering system with independent micro (replaceable) filters can be adjusted between 2 speed modes depending on breathing requirements or user preference.

No other mask offers such a comfortable and embracing fit around the head that perfectly balances efficiency, style and comfort. It's the perfect anti-pollution system for outdoor sports and individuals with difficult breathing or shortness of breath. Read More Photos
---
Key Features
Digital Technology
Anti PM2.5 (99%)
Active Air Filtering
Perfect for Sports
USB Power Charge
360° enclosure
Lightweight Design
Washable
Specifications
| | |
| --- | --- |
| Type | Personal Use (Non-Medical) |
| Filtration Grade | KN95 |
| Filter Type | 4 Layers HEPA Activated Carbon Composite Filter (Replaceable) |
| Protection | PM 2.5 (99%) |
| Tests and Certifications | GB 2626-2006, RoHs, FC, CNAS |
| Particles Protection | Dust, Pollen (and other allergens), Bacteria (and other germs), Wildfire Smoke, Cigarette Smoke, and Other Air Pollutants |
| Fan Type | Two-Speed, High Performance |
| Battery | Rechargeable 600mAh 3.7V (0.4W) Lithium Polymer |
| Battery Autonomy | 3 to 6 hours per charge |
| Mask Perimeter | 20 inches |
| Mask Size | 6 x 5.5 inches (folded) |
| Material | High Quality Food-grade Polyester (Washable) |
| Weight | 50g (1.76 oz) |
Popular Questions
Does this respirator have a valve?

No. Beeasy does not have an exhalation valve. It has an eletric fan that brings in filtered air inside the mask, not the other way.

How often should I replace the filter?

It depends on which speed mode you normally used the mask. Using it in highest speed on a daily basis, the filters should be changed once a week.

How many extra filters does the box include?

The box comes with 5 extra micro filters (to replace the one inside the fan) and one additional replacement filter for the (large) face protection inside the mask.
You May Also Like
All brands, products, images, information, specifications and company names are trademarks™ or registered® trademarks of their respective holders. Use of them does not imply any affiliation with or endorsement by them. All information and content contained in this website are provided solely for general information and reference purposes.