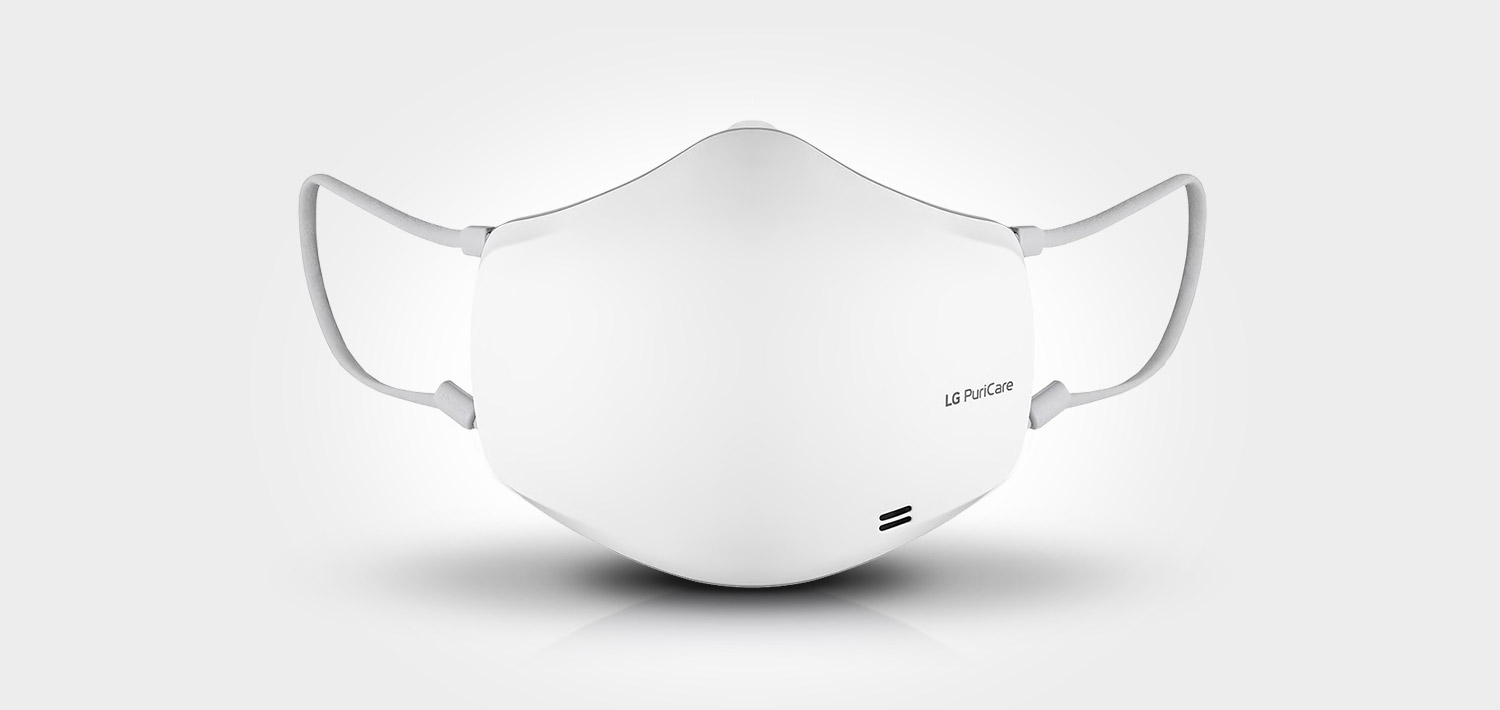 Product Description
Speak confidently with the New LG PuriCare Wearable Air Purifier 2nd Generation (AP551AWFA/AP551ABFA) featuring VoiceON technology.

With a built-in microphone and external speaker employing VoiceON technology, the new LG PuriCare Wearable Air Purifier was designed for better communication while staying safe, no longer requiring users to pull down the mask or raise their voice to carry on a conversation.

VoiceON automatically recognizes when users are talking and amplifies their voice through the built-in speaker so listeners don't have to strain or lean in to hear every word.

The new LG PuriCare Wearable Air Purifier is Bluetooth enabled, which allows you to connect it to the LG PuriCare Wearable Air Purifier app* (available Q4 2021) for iOS and Android. Once connected, the app allows you to adjust VoiceON volume and airflow (Auto/Low/Medium/High), see respiratory data history and reports, manage filters duration and replacement cycle, check realtime battery information, turn the unit ON/OFF and perform firmware updates.

Besides the new VoiceON technology and Bluetooth connectivity, the latest iteration of LG PuriCare Wearable Air Purifier introduces a number of improvements to the earlier model. Employing LG's unique air solution technology, the new LG PuriCare Wearable Air Purifier, now available at Shopmask, delivers enhanced all-around performance with a smaller, lighter, more efficient motor.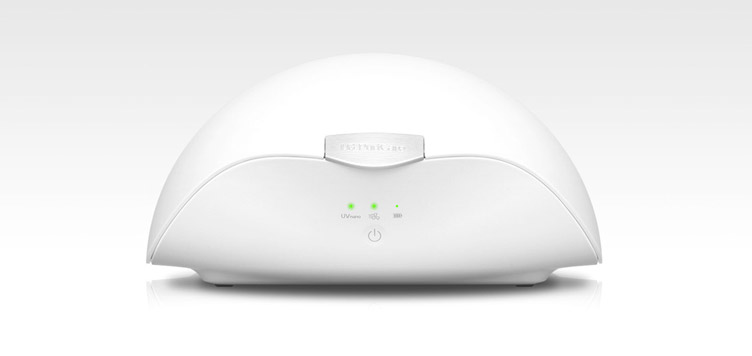 It's the first air mask that features an auto-sanitizing & charging UV Case that helps maintain hygiene between uses. The case (sold separately) is equipped with UV-C lights that kills 99.9% of bacteria and harmful germs that may remain on the mask.

The new LG PuriCare Wearable's lighter design makes it easier to wear throughout the day. The device can be worn comfortably up to 8 hours with its 1,000mA which recharges in two hours with the included Easy Charge USB cable.

It features dual H13 Grade HEPA filters - the same type of filtering technology used in high-end air purifiers from LG's PuriCare product family. With dual fans and a patented respiratory sensor, LG's Wearable Air Purifier allows users to take in clean, filtered air while the Respiratory Sensor detects the cycle and volume of the wearer's breath and adjusts the dual three-speed fans accordingly. The fans automatically speed up to assist air intake and slow down to reduce resistance when exhaling to make breathing effortless.

Improved for better breathing with the most advanced wearable technology in the industry, the lighter, slimmer, more advanced PuriCare Wearable Air Purifier will satisfy the needs of everyone seeking maximum convenience and comfort without compromising style and clean air.

*NOTE: Mobile app (coming in Q4 2021) availability and release date in different regions depends solely on the manufacturer and is not controlled by SHOPMASK Read More Photos
---
Key Features
Dual Fan System
H13 HEPA Filters
99.7% Filtering
VoiceON Technology
Respiratory Sensor
Medical-Grade Materials
Specifications
| | |
| --- | --- |
| Type | Personal Use (Non-Medical) |
| Model | AP551AWFA/AP551ABFA |
| Filter Type | H13 HEPA Filters (Replaceable), Internal (Replaceable) Inner Cover |
| PM Protection | PM 0.3 (99.7%) |
| Particles Protection | Viruses, Dust, Pollen (and other allergens), Bacteria (and other germs), Wildfire smoke, Cigarette smoke, and other Air Pollutants |
| Tests / Certifications | TÜV Rheinland, Air Cleaning Association, LG Electronics Gasan R&D Campus, Korea Electronics Technology Institute, Next-Generation Sound Industry Support Center (NSSC) |
| Sensor | Yes (Respiratory Sensor) |
| Face Guard | 1 Medical-Grade (Washable) Silicone Large Size (Medium-Size available for purchase separately) |
| Mobile App | iOS and Android (Coming in Q4 2021)* |
| Bluetooth | BLE 5.0 |
| Fan Speed | Automatic (or Manual Control via Mobile App*) |
| Battery Type | 1000mAh Lithium-ion (Rechargeable) |
| Battery Autonomy | 8 hours |
| Charging Time | Approx. 2 Hours (Full Charge) |
| Dimensions | 14.2 x 10.9 x 5.2cm |
| Warranty | 1 Year |
| Origin | South Korea |
Popular Questions
Does it use the same filters as the Gen 1?

The LG PuriCare Wearable Air Purifier Gen 2 uses the same H13 HEPA Filters as the first generation (AP300AWFA), but the Inner Covers and the washable Face Guard are different from the ones used in the first generation.

Can I use it without the mobile app?

Yes, you can use the new LG PuriCare Wearable Air Purifier without the app, but app-dependant functions like Fan Speed and Volume Control are only available through the app*. Please notice that the mobile app availability and release date in each region(s) solely depends on the manufacturer and is not controlled by SHOPMASK.

How loud is the VoiceON speaker?

It's not very loud. It may work well indoor or in quiet places, but it may not be loud enough in crowded or noisy environments.

Can I adjust the VoiceON volume?

The upcoming iOS/Android mobile app* (expected to be available in Q4 2021) will allow the volume to be adjusted, but you can't adjust the volume directly on the mask.

Can I control the speed of the fans?

Unlike the Gen 1, the new PuriCare Gen 2 does not have a button to change the speed of the fans, which are now automatically controlled by the respiratory sensor, but you can manually set the speed using the mobile app* paired to the mask via Bluetooth.

How often do I need to replace the HEPA filters?

You should replace the HEPA filters every 30 days, and the Inner Cover should be replaced often.

Are there different sizes?

The LG PuriCare Wearable Air Purifier is available in one size. It comes with a large-size silicone face guard included, but medium-size face guards (for smaller/thinner faces) can be purchased separately. The straps can be adjusted behind your ears, and the box also includes a neck extender for extra fitting sizes or to rest your PuriCare around your neck.

Size-wise, how does it compare to Gen 1?

The new LG PuriCare Wearable Air Purifier Gen 2 is slightly smaller than the first generation (Gen 1) Wearable Air Purifier.

I have a large face. Will it fit well?

The new LG PuriCare Wearable Air Purifier Gen 2 is slightly smaller than the first generation (Gen 1), and it may feel a bit small if you have a chubby or larger facial structure.

How long does the battery last?

A full charge can offer you up to 8 hours of use, but ambient temperature and breathing intensity may reduce the total time.

Read All
You May Also Like
All brands, products, images, information, specifications and company names are trademarks™ or registered® trademarks of their respective holders. Use of them does not imply any affiliation with or endorsement by them. All information and content contained in this website are provided solely for general information and reference purposes.