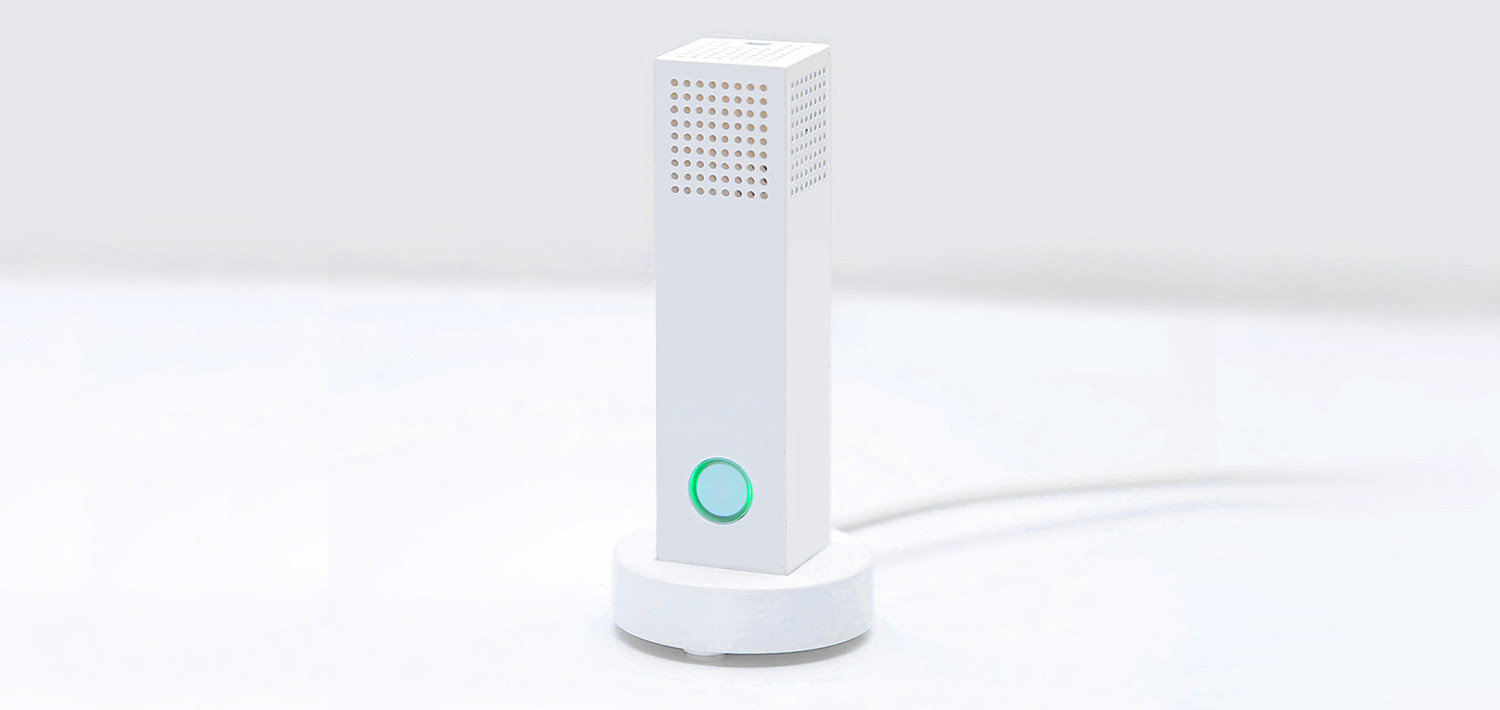 Product Description
The most portable personal air purifier ever, xDoor Mini Air purifies the surrounding air wherever you breathe.

Using Plasma Ion technology that releases more than 20 million cubic meters of negative ions, this tiny purifier improves air quality, reduces smog threats, activates oxygen molecules in the air to restore freshness, neutralizes micro particles, and effectively removes harmful substances from the air.

The tiny negative ions produced by xDoor have good biological activity and are easy to pass through the human blood-brain barrier, and enter the human body to exert their biological effects. It is great to remove dust, anti-oxidation and anti-aging elements, germs and prevent infection. It also regulates nerves, refreshes the mind and reduces fatigue.

xDoor does not require filter replacement or repair since its purifying system is based on Plasma Ion technology. It is suitable for home and office use, air-conditioned environments, subways, airplanes, trains, etc.

Package Contents: 1 xDoor Mini Air Personal Purifier, 1 x Charging Cradle, 1 Rope, 1 Manual Read More Photos
---
Key Features
Plasma Ion Technology
Ultra Portable & Light
Indoor or Outdoor use
Anti-Oxidation
Anti-Aging
Removes Dust
Regulates nerves
Improves Air and Health
Eliminates germs
Prevents Infection
Can be Used as Necklace
No Filter Replacement
USB Power Charge
Charging Station
Specifications
| | |
| --- | --- |
| Filtration Type/Grade | Ion Air Purification |
| Protection | VOC, pollen, particulate matter, formaldehyde, smoke, dust, sterilization, haze, and anion |
| Certifications/Test Report Number | GB4706.45-2008 |
| Ion Generation Amount | >20 million cubic meters of negative ions |
| Air Volume | 51-150 m3/h |
| Applicable Area | 10㎡ |
| Battery Type | 300mah Lithium-ion (Rechargeable) |
| Battery Autonomy | 7 hours |
| Charging Time | 1 to 2 hours |
| Stand-by | Up to 10 hours |
| Power Input Method | USB (Micro B type) |
| Colors | White or Wood |
| Material | PLA |
| Size | 20 x 21 x 80mm |
| Weight | 29g |
Popular Questions
How often should I replace the filter?

xDoor doesn't require filter replacement or repair since it uses Plasma Ion Generation technology.

How does the indicator show when charging?

When charging, the indicator lights up after a few seconds, and then began to turn off after a few seconds, so the cycle; When full, the indicator will appear continuous breathing lamp effect; When working, the indicator light to slow breathing light state, every few seconds gradually lit up in the dark, so repeatedly;Open and close the power supply, long press the switch button to start up.
User Reviews
Incredible product! Beautiful and well designed. I use it on my neck every time I'm outside, and I keep it on the desk whenever I'm in the office or at home - Paul
You May Also Like