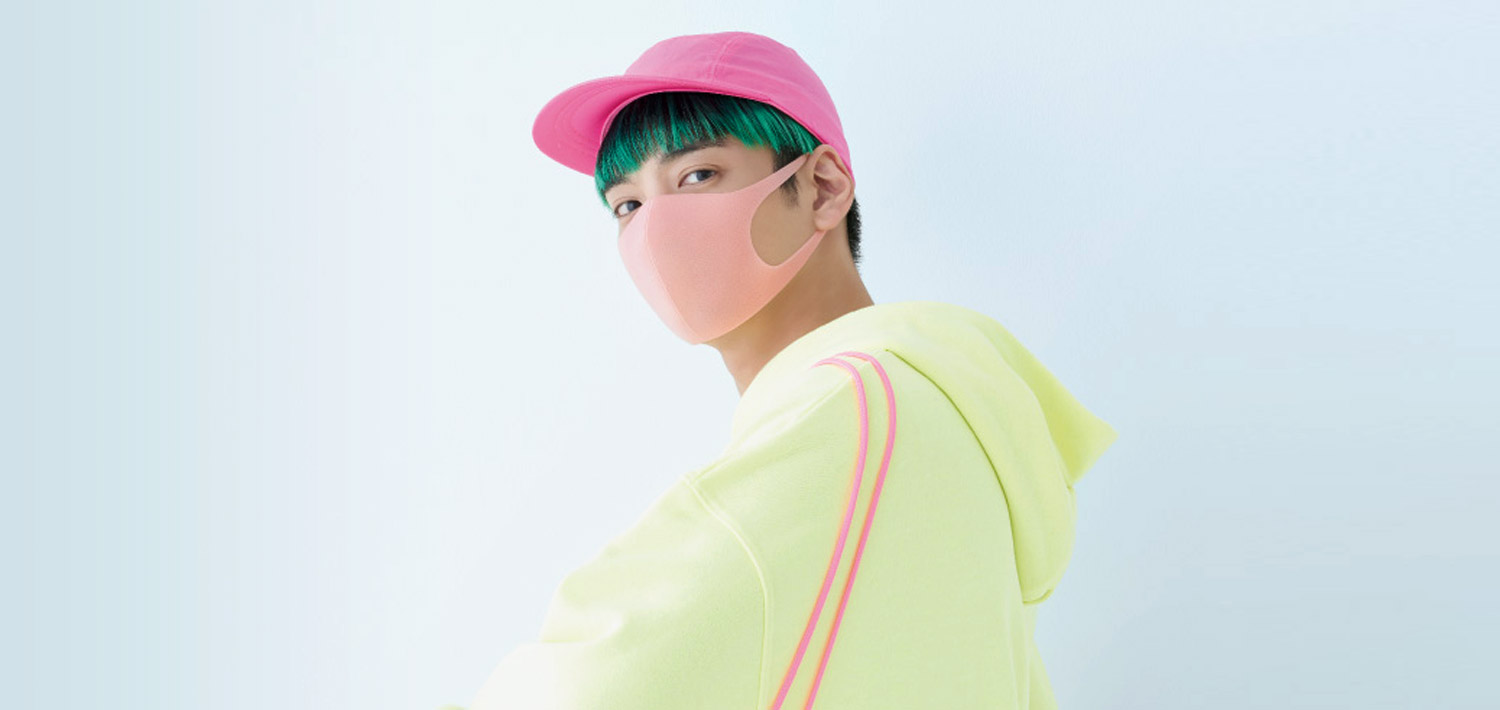 Product Description
(Pack with 3) Made in Japan, PITTA is a comfortable mask for daily use. Sleek looking, this disposable mask is made of high quality polyurethane material (with open microscopic holes) that protects against pollen, colds and dust.

Japan's best selling and most popular mask, PITTA can be washed and reused up to three times, and it also protects your skin from UV rays with UPF of 50+ (see color chart in technical description).

Two proprietary technologies create porous polyurethane material (open microscopic holes). These technologies enable high performance filtration.

Note: Small Pastel and Small Chic packs are small size and come with 3 color variations. They're suitable for both adults with a small face (especially women) and teenagers.
---
Key Features
Pack includes 3 masks
Perfect Elastic Fit
Ultra Comfortable
Made in Japan
3-D mesh structure
50+ UPF UV Protection
Washable (3 times)
Award-winning Design
Specifications
| | |
| --- | --- |
| Type | Personal Use (Non-Medical) |
| UV Protection / UPF | White(82%/15)・Gray(98%/50+)・Navy(97%/50)・Khaki(98%/50+)・Light Gray(89%/20)・Salmon Pink(87%/20)・Lavender(85%/20)・Baby Pink(83%/20)・Soft Beige(87%/20)・Pink(82%/15)・Yellow(86%/15)・Saxe Blue(88%/20)・Blue(93%/35)・Yellow Green(92%/25) |
| Particles Protection | Pollen, Dust, Smoke, etc. |
| Material | Polyurethane |
| Size | Regular (117×131 mm) Small (106×123 mm) |
| Origin | Japan |
Popular Questions
Which size should I pick?

PITTA is available in 3 sizes: Regular, Small and Kids. Most people will choose the regular size, but people with a relatively small face (especially women or teenagers) may prefer the smaller size that fits better on slimmer faces.

How do the PITTA compare to N95 masks?

PITTA masks do not have a built-in filter like most N95 or KN95 masks do. PITTA relies on its own porous polyurethane material to block particles like dust or pollen. That said, PITTA masks do not offer the same protection as N95-grade masks or repirators do. To achieve better results, PITTA masks can be used with an additional layer of surgical mask underneath.
User Reviews
I'm in love with my colorful PITTA masks! I literally have one for each clothes combination. It's so fun to make them part of my daily outfits. Not to mention how comfortable and good fitting they are... just perfect - Natalie Pang
You May Also Like