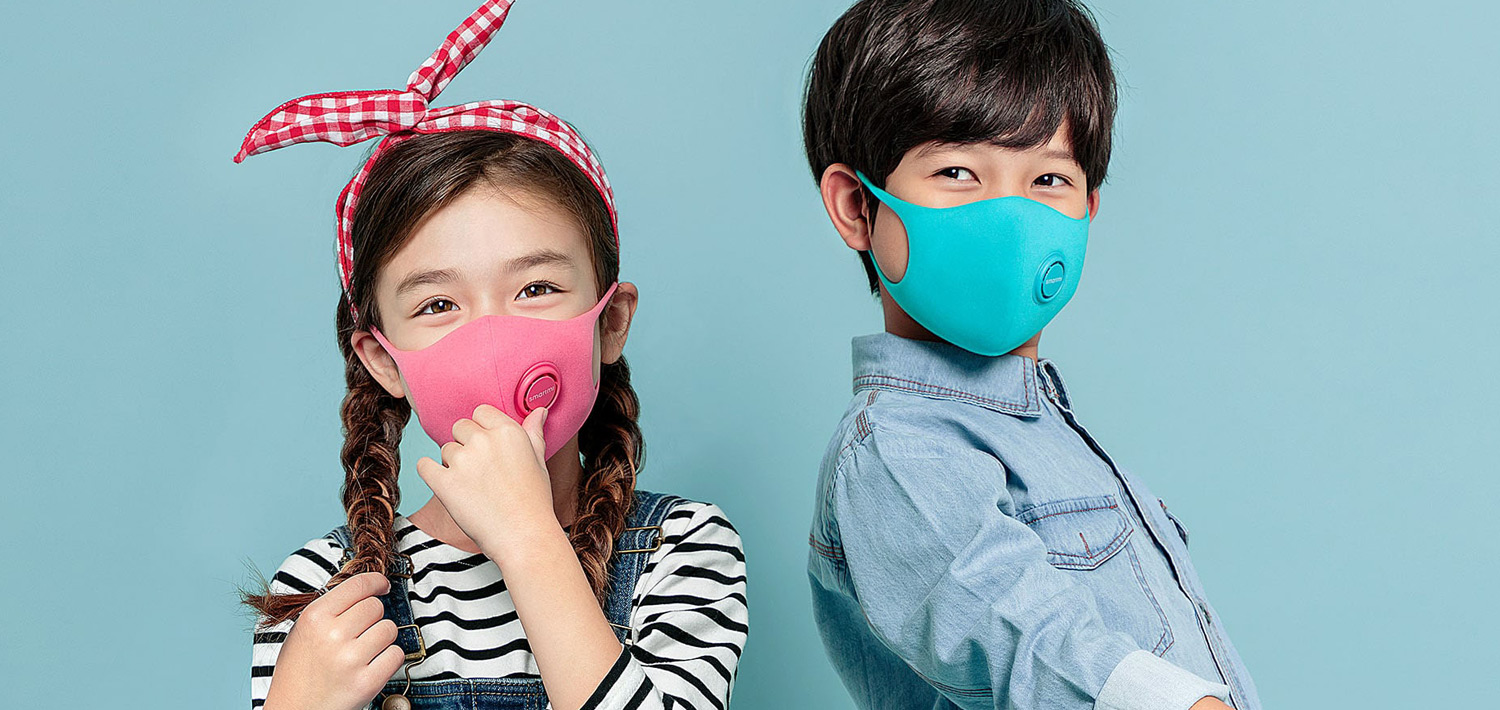 Product Description
(Set with 3 | Gray Color) For kids aged 4 and above, the Smartmi Breathlite has a KN95 high efficiency filtration rating, while also being rated for a filtration level effective against over 97%*1 of PM 2.5 pollutants.

By using a 3D split-design vaulted skeleton for full facial contact, the utilization area of filter material is close to 100%. The mask can be used even while playing or exercising.

Personalized for your own use, the 3D split-design vaulted skeleton can be easily dismantled, and its fashionable streamlined appearance and meticulous attention to detail give a modern feel while also protecting you against harmful smog.

Recommended for 10 hours of cumulative use, the Smartmi Breathlite 3D vaulted skeleton and breathable materials create nearly 200 cm3 of adequate breathing space, letting you breath in fresh air unobstructed.

With only 5.7g of weight, the 3D vaulted skeleton makes high-density PE materials a strong support, preventing folding and crumpling as seen in traditional masks and making better use of the filtration material, bringing you natural air to breath in. With an outside diameter of 40mm, the large-caliber cool flow exhalation valve makes air flow even more smoothly with a 0.3mm ultra-thin silicon gel sheet that allows the mask to quickly revert to its original shape. The mask is air-tight, protecting your breathing space and bringing cool, fresh comfort in an instant, allowing you to experience natural, easy breathing.

The 5-layered high-efficiency filtration uses eco-friendly polyurethane foam materials to effectively filter dust, pollen, and other significant pollutants. The dual-layered smelt blown HEPA ultra-fine fiber weaving is effective against bacteria, fine particles and PM 2.5 pollutants with an efficiency of over 97%, fully compliant with GB/T 32610 - 2016 National Standards. Read More Photos
---
Highlights
For Kids Aged 4 & Up
Set with 3 masks
Food grade materials
Highly breathable
TPU elastic membrane
Cool flow exhalation valve
5-layer filter
360° fully closed design
Specifications
| | |
| --- | --- |
| Type | Personal Use (Non-Medical) |
| Filter Type | 5-Layered High-Efficiency Filter, Dual-Layered Smelt Blown HEPA Ultra-Fine Fiber Weaving |
| PM Protection | PM 2.5 (97% efficiency) |
| Particles Protection | Bacteria, Fine Particles, Dust, Pollen, and Other Pollutants |
| Certification | GB/T 32610 - 2016 National Standards |
| Material | Food-grade PE, TPU Elastic membrane, Memory Foam |
| Size | 190 x 150 x 15mm |
| Weight | 5.7g |
Popular Questions
Are these masks N95 grade?

Even though the Smartmi are not American-certified by NIOSH, they are KN95-grade (Chinese equivalent to American N95) and offer a much better fit, seal and comfort than most traditional N95-grade respirators.

How long does the mask last?

Smartmi masks are disposable and should be discarded after 10 hours of cumulative use.
User Reviews
My son loves it. Very comfortable and good looking, makes him protected while playing or going to school - Maria S.
You May Also Like
---