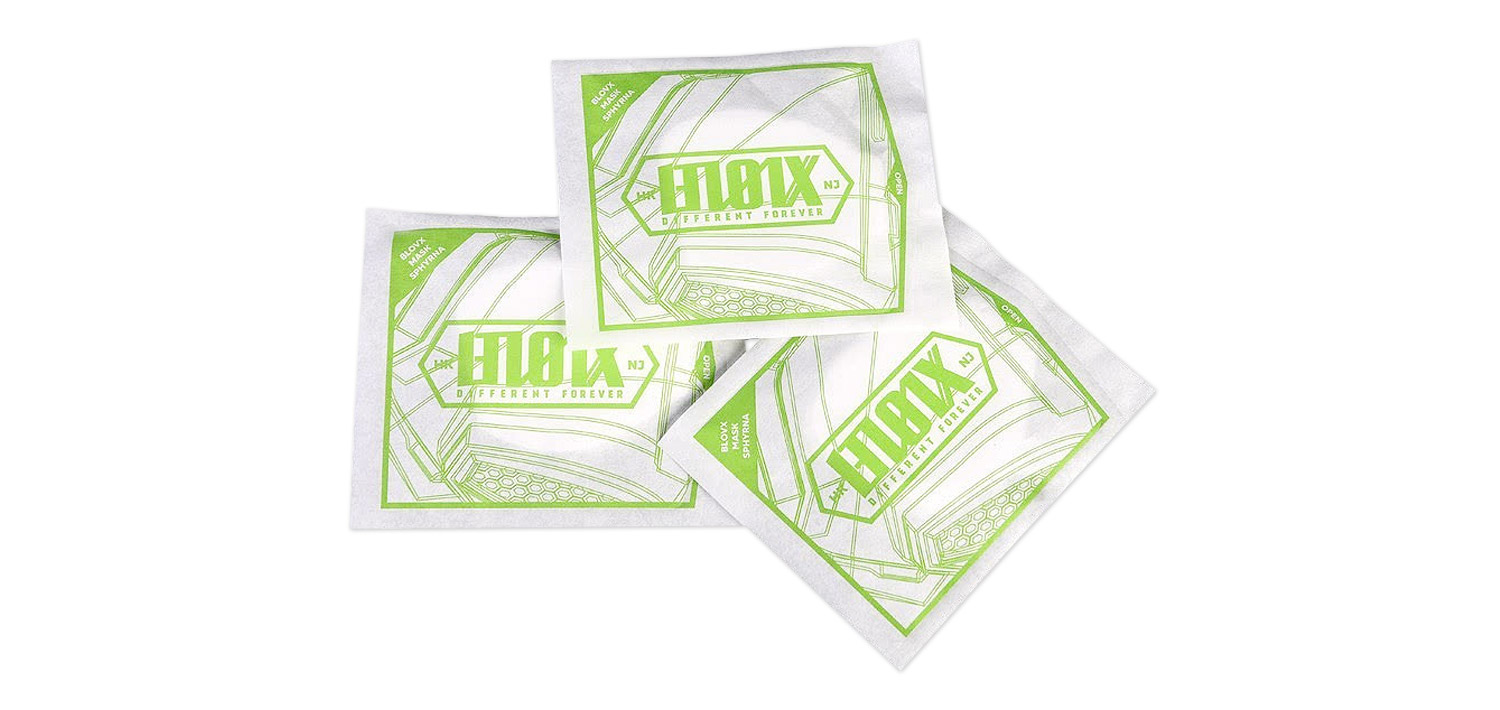 Product Description
Set with 5 pairs of original replacement filters for Blovx sports respirator. The filters are made with Hollingsworth & Vose patended Technostat® Plus electrostatic electret material imported from the UK, and tested by authoritative American air fluid laboratory, Nelson Labs.

Easy to install and replace, each filter can be used for up to 15 cumulative hours.
---
Key Features
Technostat® Plus
Individually Packed
Anti PM2.5 (99.97%)
5 Pairs (10 Filters)
Original Parts
Easy to Replace
Specifications
| | |
| --- | --- |
| Filtration Grade | PM0.5 (99.97%) |
| Filter Type & Material | Multi-Layer Hollingsworth & Vose (UK) Technostat® Plus Electrostatic Electret |
| Tests and Certifications | Nelson Labs, GB/T32610-2016, GB 2626-2006 |
| Particles Protection | Dust, Pollen (and other allergens), Bacteria (and other germs), Exhaust, Wildfire Smoke, Cigarette Smoke, and Other Air Pollutants |
| Contents | 5 Pairs (Individually Packed) |
Popular Questions
How often should I replace the filter?

Each pair of filters can be used for up to 15 cumulative hours. It is recommended that you replace the filters after 15 hours of cumulative use, depending on how often you use the respirator.
---