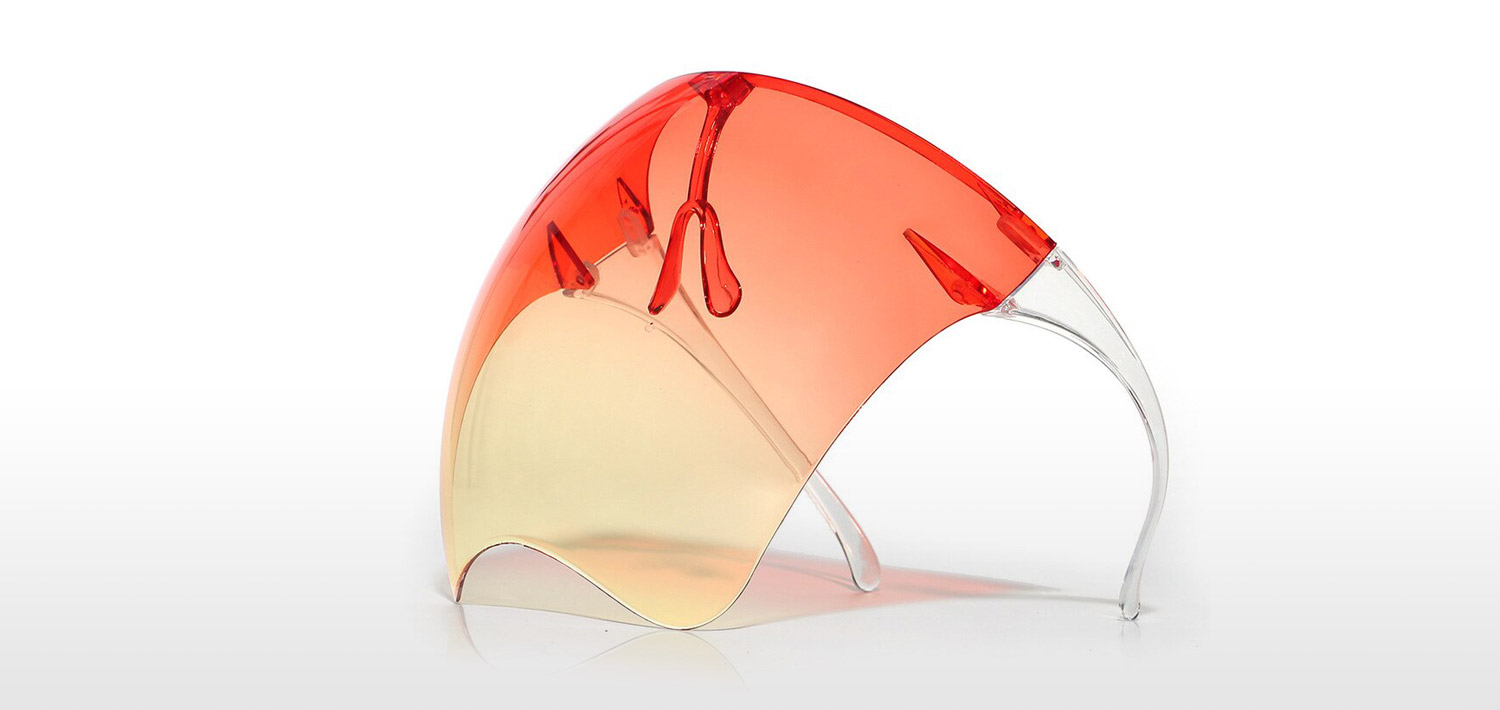 Product Description
Ultra clear face shield with built-in frame - The perfect companion for your face mask.

​When it comes to protection, faces masks alone cannot provide full protection for your whole face, that's why face shields are an important add-on that provide the ultimate protection for your face.

While covering your eyes, nose, and mouth from dust, particles and direct droplets flow, this face shield offers good airflow, making it suitable for outdoor activities such as biking and jogging. It leaves sufficient space around the mouth and nose area for most face masks in the market, including N95 respirators. It is also suitable for those with eyeglasses. ​

Made of clear polycarbonate, this face shield is coated with fog & scratch-resistant coatings to mitigate fogging and minor scratches on the shield's surface. They're also reusable: Simply wash it thoroughly with soap and water using your hands after use on a daily basis, and dry it with soft towel.

Covering your face from the forehead all the way down below the mouth area, it protects your eyes and face from sprays, saliva, splatters, dust, sand, ultraviolet rays, wind, pollen, aerosols, and flying debris. Read More Photos
---
Key Features
Anti-Fog Visor
Washable
Lightweight
Can use with glasses
Ultra Clear
Full Face Protection
Specifications
| | |
| --- | --- |
| Material | Ultra Clear Double-Side Anti-Fog & Anti-Static Coating Polycarbonate |
| Weight | 67g |
| Size | (W) 16cm Top / 9cm Bottom x (H) 14cm x (L) 17.5cm |
Popular Questions
Can I use it with glasses?

The nose support detachable design allows you to use this face shield with glasses under it.

Does it replace a face mask?

Face shields (or visors of any kind) do not replace face masks as they do not filter air. You can use face shields as an extra barrier and layer of protection against dust, sprays, wind, UV rays and particles in general.
---